How to Make A Great Vision Board That Works!
Did you know that people who can envision their FINANCIAL GOALS are much more likely to achieve them than those who don't?
The Problems You Face
You don't know what you want in life
You have trouble being specific about what you want
You have no clear focus or intention
You are afraid to dream too big or ask for too much
How You Might Feel
You feel like you are drifting through life with no direction
You feel overwhelmed
You feel like you are not good enough or not doing enough
You feel unsettled, even unhappy at times
This is How Making a
Vision Board Can Help You
You Will Gain a Clear Focus For Your Life
You Will Gain Motivation
You Will Realize Your Self-Worth and Confidence
You Will be Happier and More Settled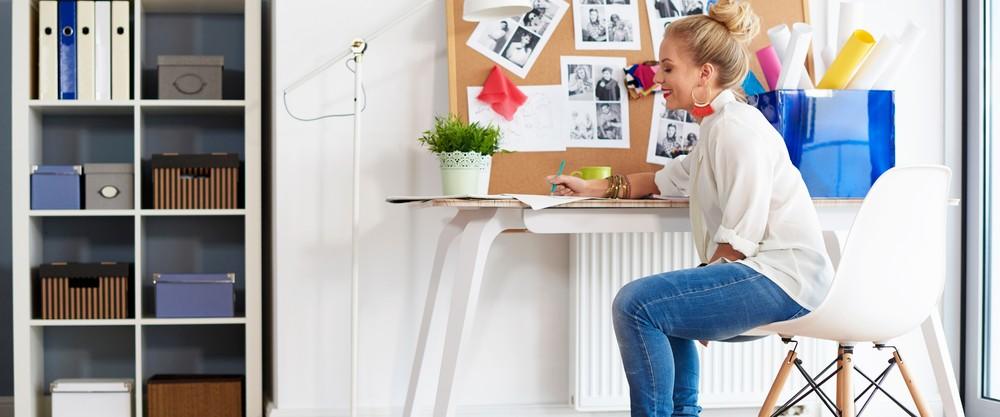 By doing this online course you will learn:
How to develop a clear idea of what you want this specific vision board to represent.

How to choose magazines you think are interesting and relevant to your dream.

How to pick the medium you want to display your vision on

How to choose your images and quotes by trusting your instincts

What other tools you will need

Optimal placement of images

How, why and when to curate specific images

How to analyze your board and how to start planning for your future given the insight you have gained from making the board.  

Just Have Fun!
Your Instructor:
Priya Rana Kapoor
My name is Priya Rana Kapoor and I am an experienced career and transition coach of 16 years. I specialize in helping people uncover what their best life looks like and how to achieve the vision of their dream life. I hold a Masters' in marriage and family therapy from USC and diploma from Coach U.
Over the years I have had the real honor of being able to work with some really great people and help them bring their dreams to reality. With this Vision Board course, I give you all the tools and techniques I share with my private clients as they create their vision to pave the way towards a fulfilling future.
But don't just take my word for it. Take a look at these quick testimonials: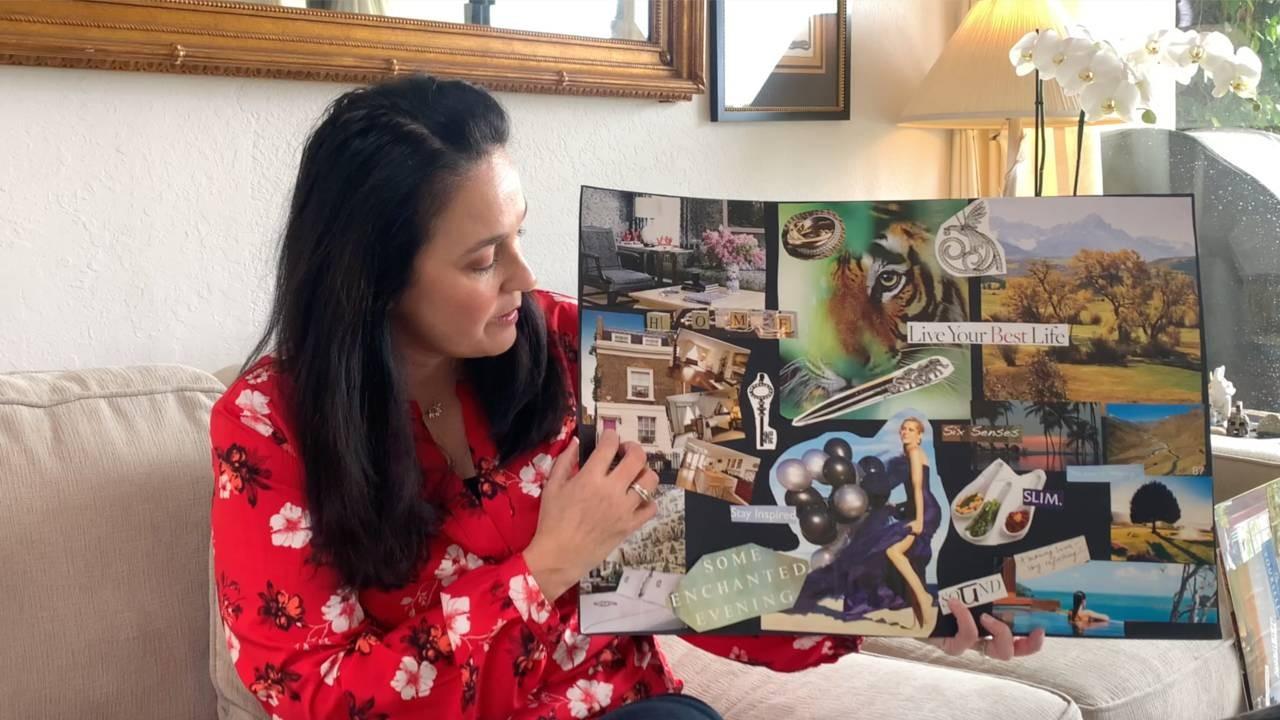 Tasha Danvers, Olympic Bronze Medalist, Team GB, presenter
"I love Priya and I don't use that word lightly. Since we've been working together I have been able to stretch push and challenge myself in areas I probably would have taken forever to complete. She not only helps me to think outside the box but makes for certain I'm not living under my capabilities ..."
Charles C., Psychologist and Author,
Florida, USA
"This was a great short course and very timely. Although I've done vision boards in the past, I like the way you laid out the process. I especially liked the bonus video on using a vision board to get through these trying times. There are so many people in need of that right now!"
You will get a $347 value for
$47
5 Full Videos
Over $300 Value
Why Make a Vision Board

How to Make a Vision Board

Bonus Video on Making a Board During These Trying Times

How to Make a Vision Board Without a Board

Conversation with a Vision Boarder
Book and Magazine
Over $47 Value
With this course you will also receive
A pdf my book "Give Yourself Permission to Live your Life" 

($18 value)

A pdf of a 75-page full-color magazine. 

($9 value)

Extensive Vision Board Instructions 

($20 value)
Why do a Vision Board?
Often, our dreams aren't what we previously assumed them to be. Many of us are handed a set of standard dreams on a plate by our families or cultures. There's nothing wrong with these dreams per se, but we need to be sure that the dreams we hold are really our own, and that they are an authentic expression of what we truly want for ourselves. If you had asked me in my early twenties if I wanted to live the sort of settled life I thought was appropriate, I would have said yes. And yet even then, when I envisioned myself in the future, I always saw a lot of travel and speaking and meeting all sorts of amazing people, a lifestyle quite at odds with what I thought I wanted then.
So what about you? If you could do, be, or have anything, what would it be?
This is why you should do a Vision Board; to figure out
Who You Are, What You Want and How You are Going to Get it
14-Day Guarantee
If my course doesn't show you exactly how to make the best vision board that helps bring your dreams to reality, if it doesn't give you the step by step guide you're looking for, or if it doesn't equip you with all the tools to envision your best life, I don't want you to be unhappy and I'll be happy to return your money. No questions asked. No hard feelings.